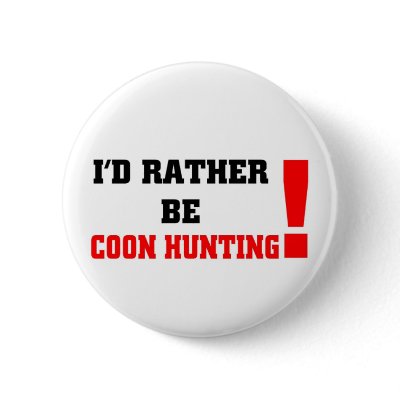 Always on that illusive quest to come up with the next big meme (slavery, hiking the Appalachian trail, you lie, Alvin Greene, etc. )
,
South Carolina
may have found its latest claim to infamy. Possibly coming to a DMV down south are
Coon Hunter
license plates. Some enterprising lawmaker, living in an alternate universe devoid of common sense, decided to put this little nugget out there in support of fellow
racoon hunters
.
No racial.
No Racial: TimothyDeLaGhetto